Nutritional Health
So, the answer is just 'get a good diet', right? 'Plenty of fruit and veg.'? Unfortunately, not always.
Modern farming methods have recycled the same soil again and again and with every crop of vegetables and fruit that are grown and harvested, the soil is slowly depleted of the small (but vital) nutrients that usually get absorbed into the crop. Many of these nutrients are termed "essential", meaning that we must get them from our diet, as our bodies can't manufacture them. So a varied diet cannot always be reliable to solely give you the nutrients you need.
In addition to that, poor gut health, poor diets and modern habits such as drinking, smoking, differing exercise levels, medication, antibiotics, sleep levels, stress levels etc. are detrimental to the absorption of nutrients, which can further increase the chances of nutritional deficiencies or low levels.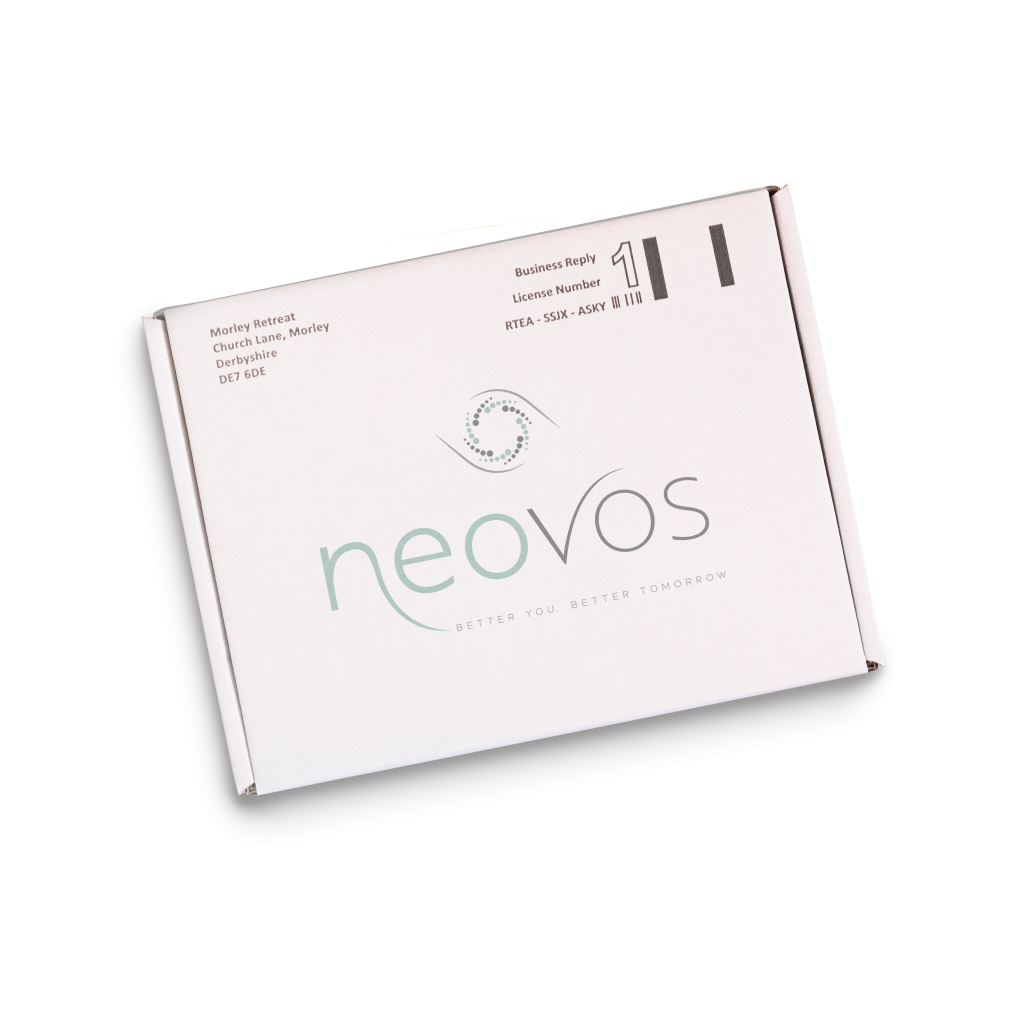 Vitamin D Test
Vitamin D plays a vital role in the body. Unfortunately few foods naturally contain Vitamin D, and most of which contain only very low amounts. Vitamin D can also be produced by the body upon exposure to direct sunlight, however it is a challenge for many and near impossible for others to get the required vitamin D levels and all year round. It's therefore unsurprising that deficiencies and sub-optimal levels are very common.
This test measures vitamin D2 and D3 by LCMS to give your current Vitamin D levels (25 OH).
Take a simple-to-use at home finger prick blood test to find out what your current levels are so that you know where to make the necessary diet, lifestyle or supplement changes to improve your health.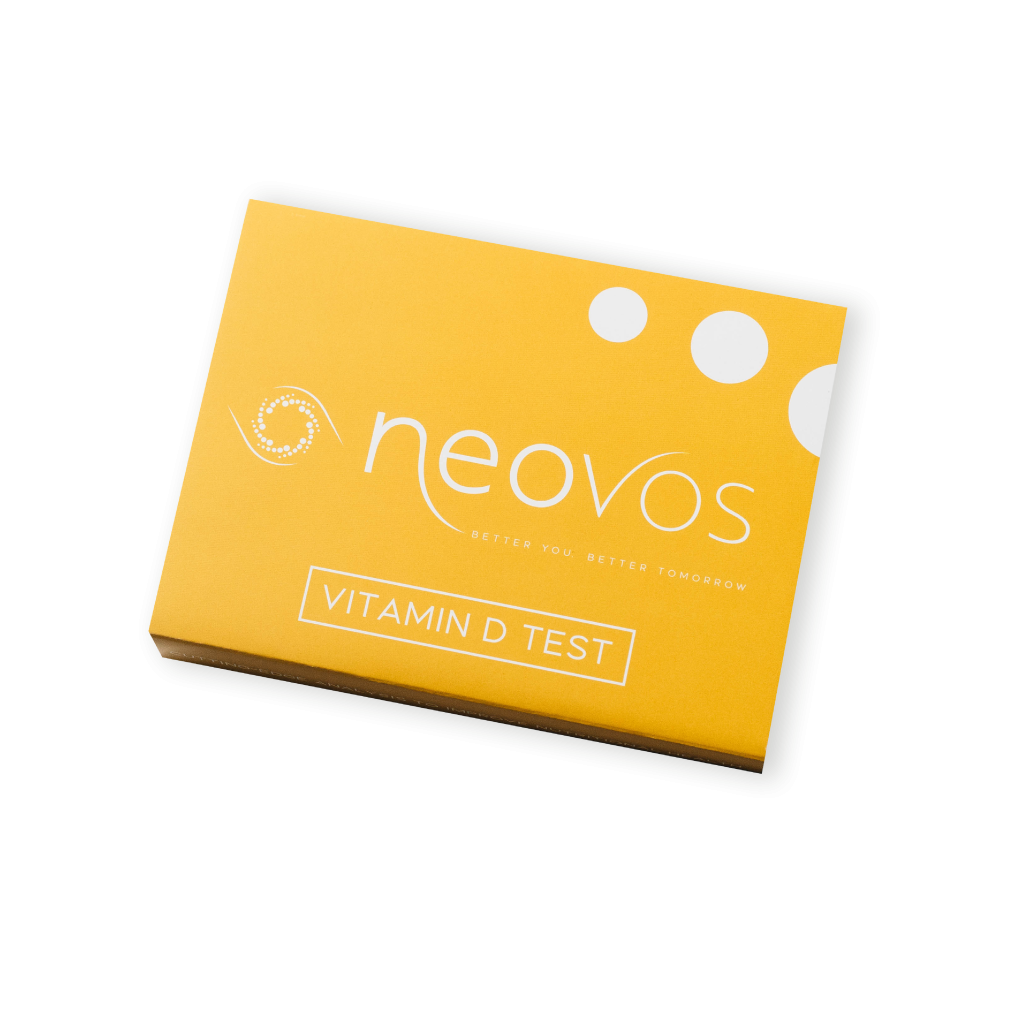 How Our Test Works
1

Use the home collection kit to collect a finger prick blood sample.
2

Using a mobile or laptop, access the NeoVos Portal, to activate your kit and complete the questionnaire.
3

Post sample to the lab for analysis using the prepaid return postage in any royal mail postbox.
4

Receive your results and personal advice on real ways to improve your nutritional health.
white-labelling
Add gut testing to your product range, either with NeoVos branding, your own branding or partnership branding. Get in contact to join our mission to spread gut health awareness.