Enter to Win
It's really helpful to know what is going on in our bodies. With the NeoVos tests, you can find out what is happening internally whilst in the comfort of your own home. Plus, you won't have long to wait until you have those important results and recommendations are in your inbox. With one entry per person, you can win our most popular tests – Advanced Gut, Omega 3 and Vitamin D.
Enter you details below and we will announce the winner on our social media pages on the 12th October 2023.
Good luck!
Terms and conditions apply, please see our FAQs for more information.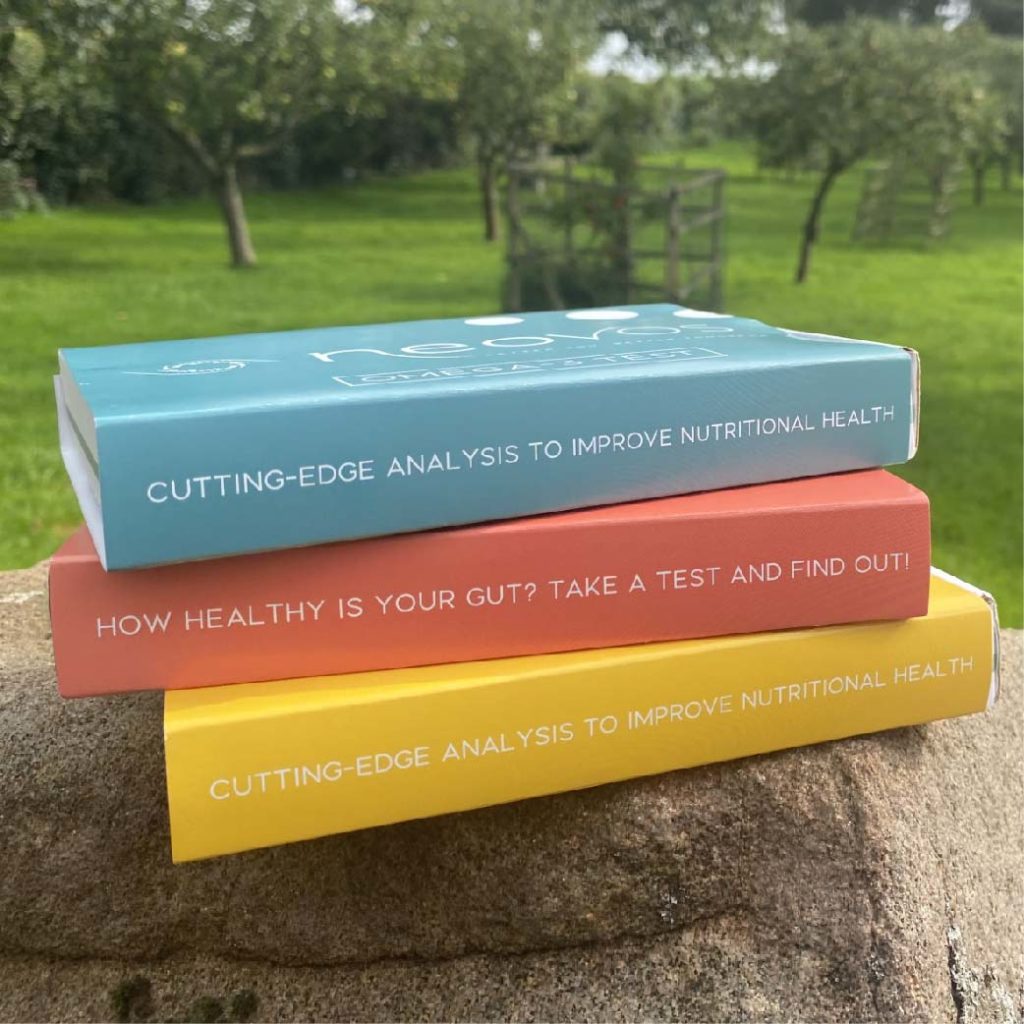 FAQs
When will I know if I have won?
We will announce the UK only winner on the 12th October 2023 on social media and contact you directly to arrange delivery. You will have 1 month to respond.
What is included?
We will send the winner an Advanced Gut Test, Omega-3 Test and a Vitamin D Test. All samples can then be collected at-home, activated on our portal and sent back to our UK lab for analysis. All kits are prepaid and can be sent back via any Royal Mail postbox. Once analysed, you will receive a notification to say your result and report is ready which will be available to download on the NeoVos portal.
What are the terms and conditions?
No purchase necessary to enter. Your chances of winning does not increase with a purchase.
Eligibility: legal UK residents only and entrants under the age of 18 must have parental approval. NeoVos (SureScreen Scientifics) employees and family members, partners, suppliers, affiliates, promotional agencies and advertising are ineligible to participate.
Selection: the winner will be selected at random using an online generator. The winner will be contacted directly by NeoVos to confirm address details. If not answer, the winner will have 1 month to respond. Time after that will mean the competition and prize will be void and no prize will be given. By entering this competition, all entrants will to be added to our communications list – for more information, please visit our Privacy Policy. You have the right to change your mind on entering this competition, in which you will need to notify us before 10th October 2023 ending at 4.30pm. You also agree that decision on 10th October is final and binding. You as the entrant also agree that we have the right to refuse, withdraw or disqualify any entry at the time and is at our discretion.
Competition period: starts on Friday 29th September 2023 at 11am and entries can be made until 10th October 2023 at 4.30pm. Any entries after that period, will not be valid.
Prize: The prize bundle is the Advanced Gut test, Vitamin D test and Omega-3 test. These are not subject to change and cannot be redeemed for a cash alternative.